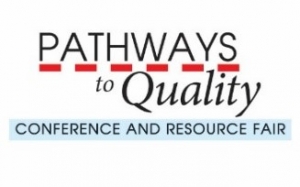 The Pathways to Quality Conference provides an opportunity to share information about current topics in early learning with child care providers living and working in the Greater Milwaukee area. The conference targets programs participating in YoungStar, Wisconsin's Quality Rating and Improvement System. Pathways provides information and resources for all early learning professionals that work with children ages birth through 12 years of age.
Registration is open!

Hope to see you there!

The Pathways to Quality Conference & Resource Fair
will be held October 14 – 20, 2020
in a VIRTUAL Format!
The Planning Committee is excited to be able to continue with the conference this year. We will post progress in our planning here and on our Facebook page. Continue to check for updates!
Pathways 2020
Planning for the 2020 Pathways to Quality Conference is underway! The Planning Committee is keeping the impact of Covid-19 and Badger Bounce Back protocols in mind in our preparations for this event. Know that the health and wellness of the attendees, presenters, staff, and venue employees are at the forefront in our planning.